2017-2018 Board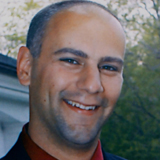 Joe DePasquale – President
Joe DePasquale is a Team Lead / Staff Technical Account Manager for VMware. Previously he was a Senior Vice President at Citigroup responsible for procurement, audit, and virtual inventory for Global Data Center Virtualization Services. Joe has played an active role in the community as one of the founders of CSEF, running for the School Board in 2013, and coaching in both little league football and baseball in Clarence.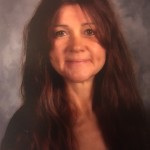 Cheryl Klemenz – Vice President
When Cheryl and her family moved to Clarence almost 20 years ago, they chose the area mainly for the school district. They have never regretted that decision.  She has four children: Maddie ('16) now at Binghamton University, Rick ('18) at Clarence High School and Dan (5th grade) and Evelyn (3rd grade), both at Harris Hill.  In the past Cheryl has been active in the Ledgeview Elementary PTO, was PTO President at Clarence Middle School and Co-President of the Harris Hill PTO as well.  She currently is active on the High School PTO, continues to volunteer at the Middle School and also volunteers for Meals on Wheels. Cheryl has undergraduate degrees in Occupational Therapy and Health Science and a Masters degree in Epidemiology and has worked in management for a therapeutic rehabilitation company in Florida and Women's Health Research at SUNY Buffalo. She now works at the Middle School and loves her special needs students.  Cheryl is passionate about her children's education, the education of their classmates and the integrity of this school district and the community. She is committed to improving and enhancing the experiences of all students within the District and working hard on trying new strategies and building and maintaining strong relationships with parents, teachers, staff, and administrators.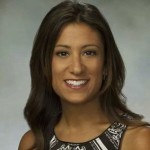 Adrienne Costello-Sulik – Secretary
Adrienne Costello-Sulik is an Associate Professor of English Education at SUNY Buffalo State, and a 1994 graduate of Clarence High School. She credits her top-notch Clarence education as the foundation for her academic and professional success. She received her Ph.D. in English Education from the State University of New York at Buffalo and joined the Buffalo State English Department faculty in 2006. She has published on arts-based learning and creative teaching in such significant venues as English Journal, Voices from the Middle, Talking Points, and Discourse: Studies in the Cultural Politics of Education. Adrienne teaches a range of English and English Education courses at Buffalo State, both at the undergraduate and graduate level, including Shakespeare for Future Teachers, Research in the Teaching of English, Advanced Studies in the Teaching of English, and Supervision of Student Teachers. Her research focuses on innovative and effective approaches to English and Literacy education, and highlights the importance of enrichment through the arts in the academic experiences of students. Adrienne and her husband live in Clarence with their son, Michael, who will enter Kindergarten at Sheridan Hill in 2015.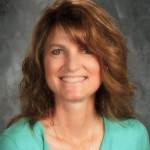 Ramona Hales – Treasurer
Ramona Hales has lived in Clarence for over 14 years with her husband and two sons.  She was a member of the Ledgeview PTO and served as Treasurer and Co-President of the Clarence Middle School PTO.  Ramona also has experience in Finance and Banking gained by working at the First Ontario Credit Union.  She is currently employed at Clarence Middle School as a Teacher's Aide.
CSEF Directors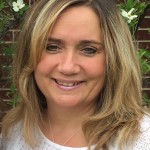 Jenna DePasquale
Jenna DePasquale is a teacher in the Sweet Home Central School District and has taught high school Biology, Chemistry, and Forensic Science for the past 22 years. Prior to becoming a board member, Jenna worked tirelessly for CSEF in its charter year to help raise funds to restore the clubs and activities cut by the district. Jenna is responsible for the development and implementation of the CSEF Grant Program. Jenna and her husband Joe, CSEF President, have two children, Joe ('16) (Canisius College) and Teia ('18) who attends Clarence High School. The DePasquale family has lived in Clarence for the past 8 years and credits the quality schools as the deciding factor to move to Clarence. Jenna believes the Foundation can provide funding to enhance the academic experiences of students and build upon the exceptional education provided by the Clarence Central School District.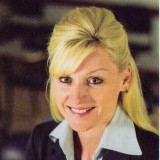 Joleen Dimitroff
When Joleen Dimitroff and her family relocated to Clarence she was thrilled that her children will be immersed in the high quality educational programs offered by the Clarence Central School District. Joleen received her Bachelor's degree from SUNY Fredonia in Special Studies and her Master's degree from SUNY Binghamton in Education. Joleen is currently the Principal of Glendale Elementary School in the Sweet Home District and an adjunct instructor for Canisius College. She has also served as the Elementary Principal/Special Education Director in the Akron School District. Joleen is excited to join the progressive movement of the CSEF as they move to enhance the overall experience for the children of Clarence.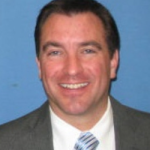 John Kowalczyk
John is a VP of Finance Asset-Liability Management at HSBC where he serves as the US lead for global interest rate risk change delivery and operations.  He previously held roles as an Asset-Liability Manager at M&T Bank in addition to serving as an IT Manager and Director of Data Analytics at the University at Buffalo where he earned a bachelor's degree in Computer Science and a Master's of Business Administration.  Long time residents of WNY, John and his family moved to Clarence Center four years ago in large part for the Clarence School District and strong sense of community that Clarence offers.  He and his wife have three children in Sheridan Hill Elementary School and a toddler setting his sights on kindergarten in another couple of years.  John and his family keep fairly busy with work, school, sports, and activities.  He also coaches youth baseball and soccer, teaches religious education, and volunteers for community service and enrichment organizations.  In between, he enjoys biking, skiing, hiking, camping, taekwondo training, road trips, and vacations with his family.
Ex-Officio
Geoffrey Hicks
MaryEllen Kloss, BOE Liaison
CSEF Inc. Alumni
Maria Janzow – Founding Member / Board of Directors
Drew Cerza – Founding Member / Board of Directors
Vic Martucci – Founding Member / President
Curt Cashmore – Board of Directors
Wendy Salvati – Founding Member / Secretary
Diane Burley-McGlue – Founding Member / Board of Directors
Catherine Fuchs – Board of Directors
Dawn Snyder – Founding Member / Vice President / President