CSEF announces support for Clarence High School Post Prom with a $1,000 donation.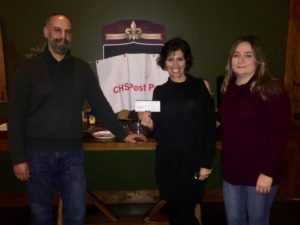 The Post Prom party provides a fun, safe, substance free experience following the Senior Prom and has been extremely well attended in previous years.  It is the mission of CSEF to support Clarence students in various ways and enrich their school experience.  This event represents significant core values shared by CSEF. Many Clarence High School students volunteer their time at CSEF fundraising events and we're proud to contribute to a celebration of their accomplishments.
CSEF is a not-for-profit organization that raises funds to supplement state and local funding for public education in Clarence.  It enhances the experiences of students in the Clarence Central School District by funding instructional grants for educational innovation and enrichment in the arts, sciences, math, technology, applied career skills, and athletics.  Since its inception in 2013, CSEF has provided over $300,000 directly to classrooms throughout the district.
https://www.facebook.com/Clarence-High-School-Post-Prom-Class-of-2018-628014124071582/
***To make a secure donation to our General Fund please click the button below***