4th Gift Restores 8 More Clubs — 28 in All!
CSEF made its fourth gift of nearly $17,000 to the Clarence Central School Board of Education for the reinstatement of 8 more clubs– 5 to the High School and 3 to the Middle School. Superintendent Geoff Hicks confirmed that another 200 students will be impacted by this gift — which now numbers 1400 students in all. In all more than $130,000 has been given to the Board of Education to reinstate programs.
Special thanks to the Clarence Rotary who sponsored the restoration of four of the clubs — due to their impact on note only the students – but the Clarence Community — including the Food Bank.
With this gift, there are still 4 Clubs to be restored – and Spring Sports. The next gift is due December 17. Please continue to help CSEF restore these programs by helping us win a $2500 Liberty Mutual grant.

Make a  secure PayPal Donation to our General Restoration Fund*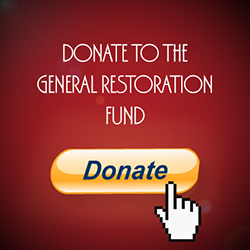 *Donations to the General Restoration Fund will benefit BOTH Club Programs and Athletics
Donate directly to the Club Restoration Fund 
Donate Directly to the Athletic Restoration Fund
Earmark your Donation for a Specific Program